Be green &
profitable.
Today's customers are increasingly demanding and more informed about the products used for construction and their sustainable footprint.

With us, you can take full advantage of sustainable methods and resources. Securing your business of tomorrow.
Reducing CO2

naturally and in production

Growing

Binds CO2 when growing

Timber production

Frees up space for new trees

Module production

Still capabale of binding CO2

Growing

Binds CO2 when growing

Timber production

Frees up space for new trees

Module production

Still capabale of binding CO2

Using more timber in construction increases the need for new trees. Which are binding CO2 when growing.

Using old and slow growing tress gives space to new ones.
CO2 is the main element trees use to grow their bark, which results in clean air for us. Even after a tree is cut down and used in production, it still sucks CO2 out of the atmosphere. In fact, it binds 1.4 tonnes of CO2 per 1 tonne of timber. Building with wood is therefore not only carbon neutral, but can actually become climate positive.

By using timber for our modules, we contribute to a rise in demand for this astonishing material. In the same time, we benefit from a sustainable cycle in which each tree used in production makes room for a new one. Leading to more carbon dioxide pulled out of the air.
Benefit from everything
wood has to offer.
Timber constructions will last for
centuries.
Many wooden buildings in Germany reach back over 100 years which proofs that the longevity of timber constructions is excellent.

Our modern techniques take full advantage of wood as building material and ensure, that every module will last as long as modules built from non-sustainable materials.
Our wooden core is fire resistant and
secure.
A bit unexpected, but compared to other construction materials fire is not a greater issue if you're building with wood. Our products pass all the necessary regulations from the German government and our quality control checks every module before the assembly starts on site.

Even if something is catching fire at some point in time, wood actually burns slower than other materials, which improves safety after all.
Easier production reduces
costs

and production time.

Timber is a much lighter and softer material than other building material. As a result, it requires less heavy machinery and eases production.

Even transport is much more convenient and the assembling process on the construction site can be done following the 'just in time' principle.
A natural and sustainable
supply chain.
In German forests it takes less than 10 seconds to regrow a MDL module. Which ads up to over 8500 Modules on any given day. Not to mention the potential across the globe.

In comparison to other materials wood is also the only one which binds CO2 during the growth process and helps nature and ourselves to stay alive.
We have the
whole life-span

of our products in mind

Until now the construction industry is not even close to a sustainable image. Combined, this industry is responsible for over 40% of the annual accumulated emissions globally. With our extensive use of timber in production, we lower our impact on this fact by a lot. However, we don't stop there.

A close look at where our modules are used made clear what we had to do on top of our manufacturing process. Simple maintenance and a clear recycling concept once a building gets deconstructed. The result is astonishing. From the open access to all essential elements of a certain module to a recycling rate of 95%.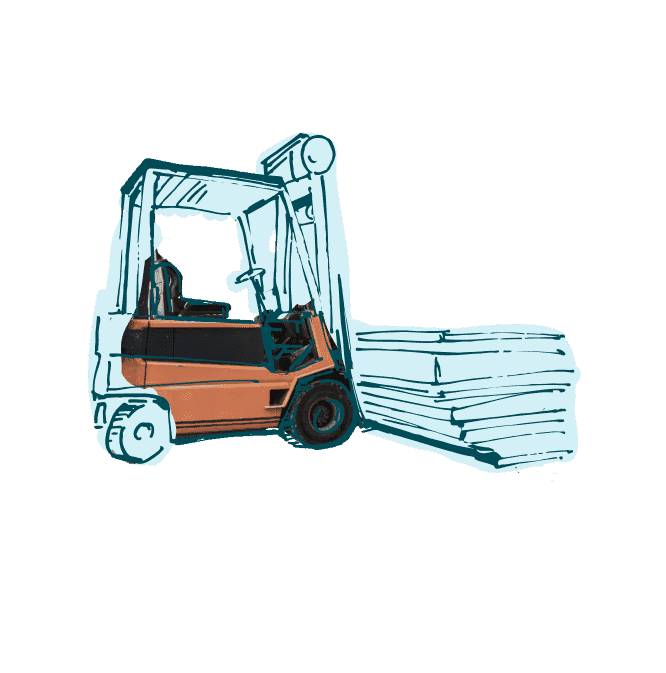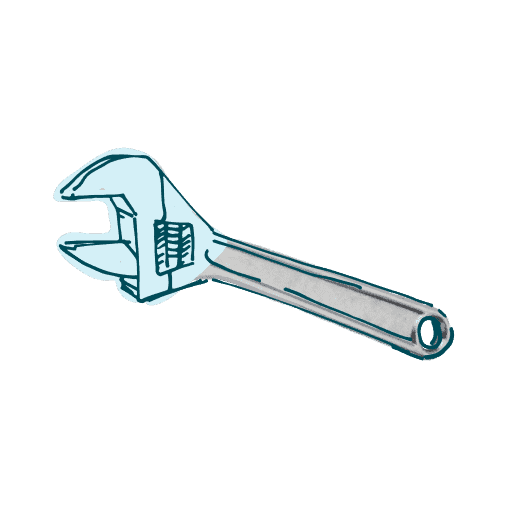 Modern pre-production ensures that no energy is wasted and projects can be completed in less time. In fact we're up to 70% faster than the traditional construction industry.
All our modules allow for easy access and simple maintenance. Nothing is blocked by strange angles or unnecessary elements.
Wood is not only fully recycleable but is also widely used for upcycling projects like furniture and art projects.
Leading the way

in quality for prefabricated, modular timber constructions.

From state of the art factories to a dedicated team of all professions. With every project, we ensure the highest standards and most flexibility in the industry.
We never stop
improving

on our own impact on the environment.

The next step for us is to equip our factories with the technology to operate self-sufficiently. We've already started to renew our fleet and push digital solutions into every corner of our daily business.